The meeting will be held at Lake Creek Camp, in Logan Valley, on the south side of the Strawberry Mountain Wilderness area. (Purple dot.) Elevation is 5200 feet. Nights will be cold!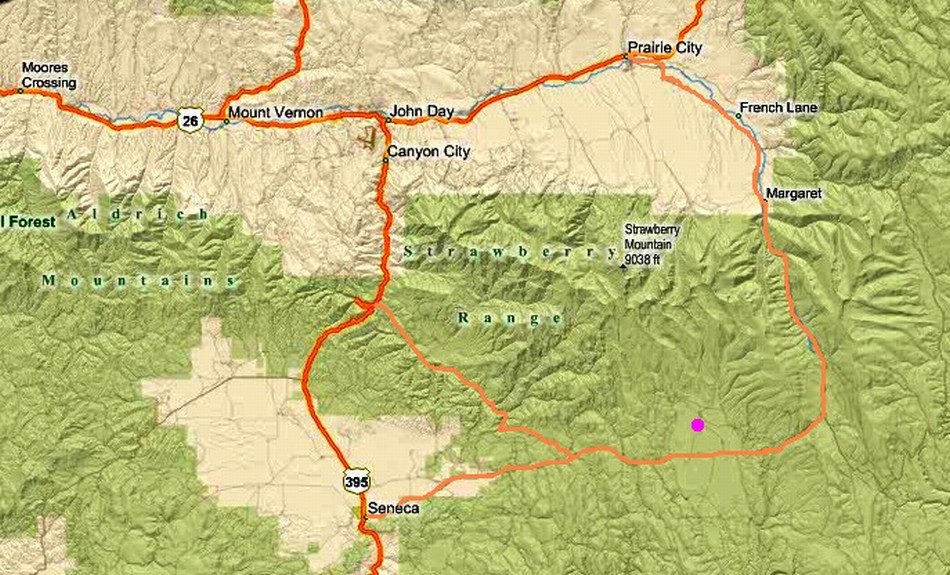 Driving distances: 35 miles from John Day, 40 miles from Prairie City, 65 miles from Burns. All roads to the Camp are paved, 2-lane; except the last 2 miles to the Camp are high quality gravel, suitable for any car. Nearest reliable gas stations are John Day, Prairie City, and Burns; gas availability and hours in Seneca are unreliable.

The Camp provides a rustic, yet civilized, outdoor experience. (Lake Creek Youth Camp is a non-profit organization operating on the Malheur National Forest by special permit from the US Forest Service.)

There are no TVís or telephones or cellphone coverage or internet.
A satellite phone is available for emergencies only.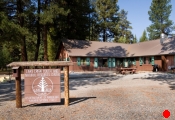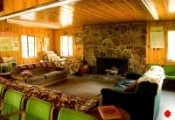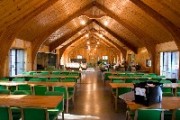 The main lodge is furnished with tables and chairs for meetings and meals.
A full service kitchen and cook provide breakfast and dinner each day.
Makings for trail-lunches will be available after breakfast.
Wine and beer are not served at the Camp, but attendees may bring their own.
Ice for picnic coolers is not available at the camp.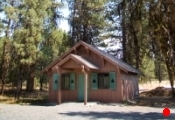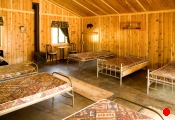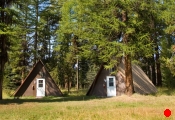 Five straight-sided cabins (with propane heat) sleep up to 8 each, and five A-frame cabins (unheated) sleep up to 6 each. (The straight-sided cabins have been allocated for women, and the A-frame cabins have been allocated for men; there are no co-ed cabins.) The Camp furnishes mattresses; guests furnish their own warm bedding and towels. Tent and RV space is available, but there are no RV hookups. The two bath houses -- showers with lots of hot water and flush toilets -- have recently been renovated. Pit toilets are available for use during the night when electric power and running water are not available.
Electric power is provided by a local generator. Use of hairdryers should be minimized. Only a limited number of outlets are available; if you need to charge camera batteries, please bring a plug-strip to help share the available outlets with others. The generator will be off between 10pm and 6 am daily. Bring a flashlight!

Anyone planning to arrive during the evening on Friday should plan to arrive not later than 9pm, to allow time to settle in before "lights out" at 10pm. (Please allow 1 hour driving time from John Day or Prairie City; 1-1/2 hours from Burns.)

Smoking is not permitted at the Camp. Please do not bring any pets.


The nearest campground with RV hookups is Clyde Holliday State Recreation Site 40 miles distant.
Several National Forest campgrounds are located in the area. Murray and Big Creek are closest to Lake Creek Camp, Parish Cabin, Wickiup, and Crescent are farther. In addition to campgrounds, dispersed camping is permitted on National Forest land.

For more information on visiting Grant County, please visit the Chamber of Commerce website.


Do you have a question not answered on this website? E-mail us, and we'll send you the information.
Please do not contact Lake Creek Camp for information!